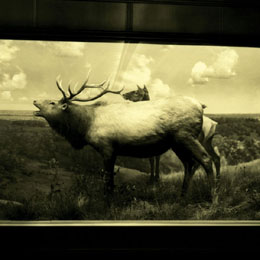 Genre: Gypsies yess?
Year: 2008
Label: Blood Onion Records
Who: Nona Marie Invie, Marshall LaCount, Todd Chandler, Jonathan Kaiser
Where: Manhattan/Minneapolis
Like: crying while drinking on the streets in the slums of Russia in the 20s
Rating: 7/10

Compare to: Beirut, Firekites, Deer Tick, These United States, Dresden Dolls

Heavy strings and harmonious vocals make Dark Dark Dark's debut album The Snow Magic a pure vision of fluid instrumentation and jarring imagery. The band's past is so deeply woven within the dynamics of their sound and style that it is impossible to not be moved by this album, though it may be a tad too movie soundtrack sounding. Singing of ghosts, murders, and of course love, Dark Dark Dark's dueling male/female vocals make you wanna swirl around to embroidered paper doll cut-outs and cotton ball clouds. Its intense if you're in the mood for daunting gypsy music sung by semi-realistic gypsies.


Choice tracks: Ferment in D Minor, Dig a Grave


1. Ashes
2. Benefit of the Doubt
3. A Cloud Story
4. Colors
5. Dig a Grave
6. Ferment in Dm
7. Junk Bones
8. New York Song
9. A Spell for Letting Go
10. That Light
11. Trouble No More
12. Winter Coat
13. All the Things


Try It. Then Buy It.
More about the band.